When we say that Paramount Plumbing, Heating and Air Conditioning is family owned and operated we truly mean it.
Founded in 1999 Paramount Plumbing, Heating and Air Conditioning was originally Gilbert and Palma Plumbing and Heating and as a team Jay and his partner provided residential services as well as whole home plumbing and heating installations for new home construction. Wanting to expand and grow, Jay bought out his partner and in 2006 created the company our customers know and love today – Paramount Plumbing, Heating and Air Conditioning.  
Our founder and president, Jay, began plumbing at the age of 13 working for his Uncle at Falcone and Truman Plumbing and Heating. Beginning his career at a young age, Jay quickly moved from fetching tools and running material as a plumber's helper to a journeyman and shortly thereafter a Master Plumber after attending and completing the same course we send our employees to as they follow a similar path. 
Jay moved quickly and efficiently to running his own developments on full scale new construction projects and as a result of his early and diverse jump into the trades he is a true backbone to Paramount Plumbing, Heating and Air Conditioning with a wealth of knowledge in not just plumbing and heating but carpentry and electrical also.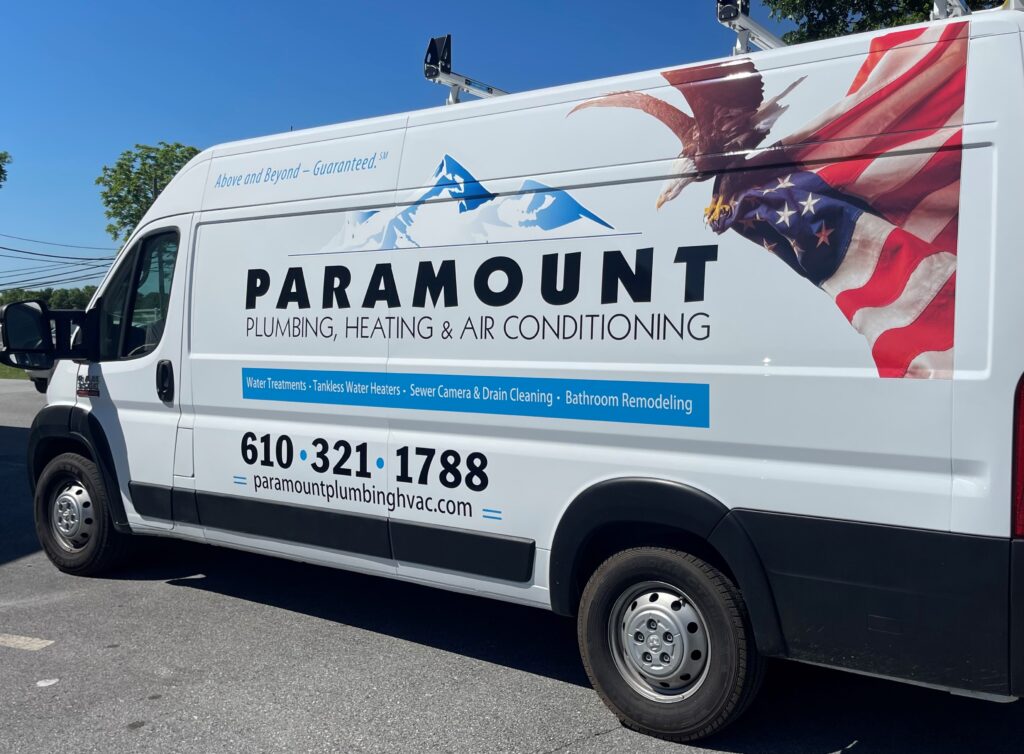 Our company has continued to grow and expand. Not only is Jay still running Paramount Plumbing, Heating and Air Conditioning but his two sons and daughter-in-law are also a part of the team, making us truly family owned and operated. Stop by the office on any given day and you're also likely to meet one of Jay's grandkids who keep us all busy and entertained until they can turn a wrench! Apart from Jay's own family, we have a great foundation of long-standing employees including our Office Manager Tom, who everyone knows and loves, who has not only been a part of our company from the start but who also grew up alongside Jay. 
We take great pride in being able to not only serve our customers and community but to do it well and to do it with a family centered focus. We look forward to treating your family just as our own!